WELCOME MIGRATION ALLIANCE MEMBERS
EXCLUSIVE OFFER
WELCOME MIGRATION ALLIANCE MEMBERS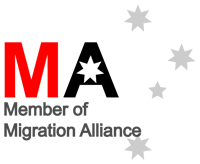 Welcome to Chase Hunt, we offer expert advice, guidance and assistance in all areas of Human Resources to assist your business:
Ensure compliance with workplace regulations and resolve employment issues
Engage, empower and optimise your Human Resources to achieve results
Align your business purpose with processes, people and their performance
The Chase Hunt model will add value to your business by:
Mitigating the risks associated with employing people and regulatory compliance
Multiplying your results through appropriately selected and tasked resources
Empowering your people to take ownership of business outcomes
Reducing the dependence on you, enabling you to work on the business (instead of in it)
We cover the full spectrum of Human Resources, our services are offered based on the level of engagement that your business requires and we tailor our services to meet your needs and objectives. Our services are built for small businesses, our packages are affordable and we invoice on a fixed annual or monthly basis.
Just for being Migration Alliance Members, Chase Hunt is offering access to our HR SUPPORT services for a substantially reduced annual fee.
MIGRAGION ALLIANCE MEMBER OFFER
In appreciation of our partnership with Migration Alliance, Chase Hunt is offering Migration Alliance Members support with:
Workplace Relations & Performance Management Advice
Workplace Health & Safety and Workers Compensation advice
Phone and Email Support in Business Hours
Standard HR Policy and Procedure Templates
Simple Annual Subscription at a Significantly Reduced Fee
HR Support will assist Migration Alliance Members achieve workplace:
Compliance – With employment laws, rules and obligations
Performance – Effectively manage the conduct and performance of employees
Harmony – Resolve workplace issues and conflicts
Safety – Enhance the safety of employees and return to work outcomes
As an exclusive offer, Chase Hunt will deliver the value outlined above for only:
1 to 4 employees - $1,000 (plus GST)
5 to 9 employees - $2,000 (plus GST)
10 to 14 employees - $3,000 (plus GST)
15+ employees - contact us for quotation of fees
This represents a savings of $500 on for every Migration Alliance Member, just for being a member.
To take advantage of this special offer, don't wait, complete and submit the form.
HR SUPPORT - EXCLUSIVE OFFER REQUEST FORM
For any further information about our services or for any assistance with Human Resources matters.